What You Need To Know About Google's Latest Link Guidelines: AKA How Google Is Ruining the Web They Created and What You Can Do About It
What You Need To Know About Google's Latest Link Guidelines: AKA How Google Is Ruining the Web They Created and What You Can Do About It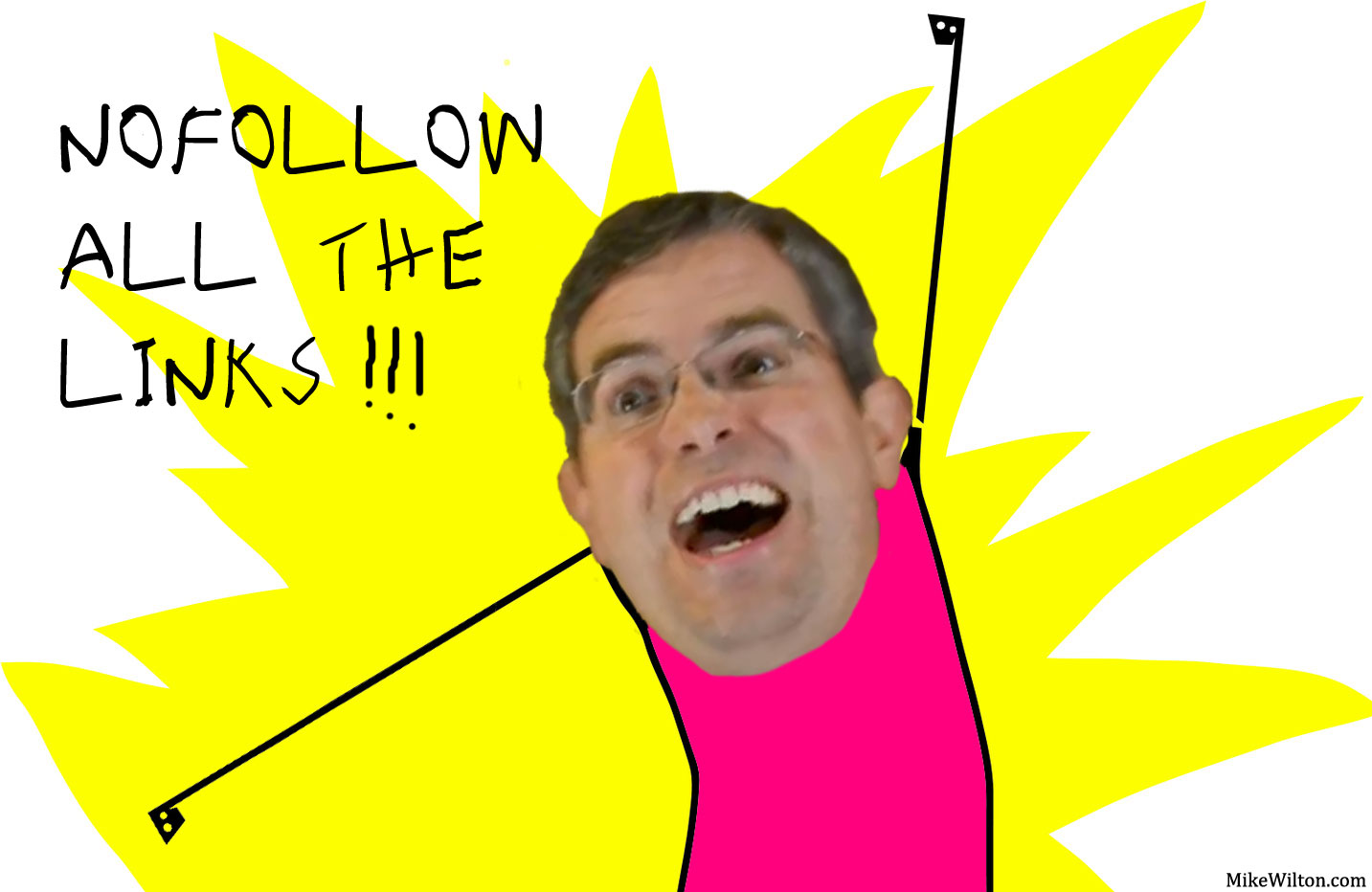 The last few years have been rather painful for some SEO's when it comes to links and link building.  In 2012 many were hit by Google's "Penguin" algorithm that went after manipulative linking schemes.  Many others have been hit in its subsequent refreshes or the infamous "Penguin 2.0" update. But in the wake of all the recent algorithm updates, Google has recently made some changes to the way it defines "link schemes" and many practices that have been used by businesses and marketers to build authority in websites have many SEO's and small businesses wondering where they should turn to next.  Here's what Google is saying and some ways you can continue to reap the benefits of these methods, while remaining on Google's good side.
What Are Link Schemes?
In Google's eyes, link schemes are basically any means of gaining links unnaturally.  In other words, if you're "building links" you're technically engaging in a link scheme.  That said, its obviously not that black and white and working to build links to your website is obviously not going to get you in too much trouble if you go about it the right way.  But what has businesses and marketers nervous is the changes Google has made to classify certain practices as "link schemes."
Guest Blogging
Over the last few years guest blogging has been a popular way for people to earn new links to their website.  It gave them the ability to promote their product or business and also score some decent backlinks to their website because they could control the anchor text.  However, the recent updates to Google's link scheme guidelines call out article marketing and guest blogging as link schemes.
How To Guest Blog Moving Forward
Become a regular contributor – Instead of creating one post on dozens of sites, become a contributor that creates dozens of posts for only a handful of sites. This can help to build audience, authority, and is ultimately safer than traditional guest blogging since you become an author on the site. As an example, I am a contributor at both Search News Central and Search Engine People and earn links in the body of my content as well as my author bio.
Scale it back – One of the overlooked elements of Google's update about guest blogging is the use of the word "Large-scale" at the start of the guideline.  Many communities have popped up over the years allowing you to accept/pitch guest posts at scale. Instead of finding every opportunity to post, identify only the most relevant, authoritative sites to post on.  This will keep the scale smaller and offer greater rewards.
Keep it natural – One of the biggest issues with unnatural links is the anchor text used to link back to a website.  Too many links with the same anchor text can set off spam signals at Google. If you are doing larger scale article marketing or guest blogging, stay away from exact match anchor text and keep your links a bit more natural.  Find modifiers that can be added to the keyword you're targeting or better yet, incorporate branded links in place of exact match anchor text as part of your efforts. The key is to shy away from creating linking patterns that can trigger the algorithm, or even a manual penalty from Google.
Press Releases
Historically, press releases were used to help alert the media of newsworthy announcements from your business or organization.  Fast forward to the digital age, and businesses and marketers found an opportunity in the links provided by press releases.  Not only would you earn keyword rich anchor text links from press releases, but every site afterward that picked up the release.  Because of this, Google is now warning against the use of "Links with optimized anchor text in articles or press releases distributed on other sites."  In a Google+ hangout following the update Google's John Mueller recommend nofollowing links in a press release to be safe.
Press Releases Moving Forward
Drop the spammy low quality press releases – One reason I believe this guideline came to light is because of the amount of pure crap that is distributed as "news."  Only submit press releases that are truly newsworthy and might actually be of interest to a news outlet.  Not only does this cut back on the amount of spam in Google's news results, bu it might actually earn you some decent media coverage that could earn you some even stronger links.
Keep it natural – Again, like in the case of guest blogging try and keep your anchor text as natural as possible.  If you really want to play it safe consider using brand or just your url as the anchor text and hopefully earn the more relevant links on the backend when a reporter reaches out to you to cover your story.
Nofollow where you can – While in most cases you won't have any control over this, if you have the option to nofollow your links consider doing it where possible. Again, the goal of a press release is not the link, but the exposure and the hope that it may earn you some separate press coverage.
Infographics
If you've been online at all these last few years you've probably seen a few hundred, hell maybe even a few thousand infographics. They're a great visual means of displaying data and if done right they can earn you a ton of links.  Hell, even I've written on ways to get more links for your infographic, but in SEO, as in life, too much of a good thing can be bad for you.
Google and the SEO industry has had its eye on infographics ever since Google's Matt Cutts commented on how they may lose their value in an interview conducted by Eric Enge.  Then earlier this week Matt Cutts mentioned in the below webmaster help video that perhaps now is a good time to start nofollowing your infographic links as well as links embedded in widgets.
Infographics Moving Forward
Rely on the value of the page your linking to – If you're not quite ready to nofollow those awesome infographic links consider keeping your anchor text a bit more generic when you link back to your website and then link from the page on your site using strong anchor text and hope some of the value of the links funneling in to that page will help fuel your efforts.  I did this with a project a while back and we had the infographic link back to the blog post that first shared the infographic and then in the blog post we added keyword rich anchor text links within the page about a month later. It may not have had the same impact, but we still saw a bump for the efforts in the end.
Nofollow your links and hope for the best – Maybe not today, maybe not tomorrow, but someday infographic links are going to most likely trigger some sort of penalty or manual action on a site.  I alluded to this in my post on how to do infographics right.  In the end if you have a solid infographic that people are actually interested in it can earn you links naturally and even earn you some love in the social media realm.
This is the Web That Google Weaved
Despite its best intentions the mess we face as digital marketers and business owners is a product of the exact company that is trying to stop it.  Links are the life force behind rankings in Google's search results and as such SEO's and business owners have sought any method possible to drive links to their website in hopes of earning that coveted spot at #1 in the search results.  What was "ok" in SEO a year ago is quickly becoming an SE-no and could potentially harm your website.  As such, its time for SEO's and businesses to really start thinking about how they are going to build, or even earn links in the future.  The above are just short term fixes to a long term problem.  In the end how SEO's and businesses get links to their content is going to get harder and harder unless you start investing time and effort into things that will drive not only links, but an audience and eventually profits.