How Google's Local Carousel Made Local Reputation Management More Important Than Ever
How Google's Local Carousel Made Local Reputation Management More Important Than Ever
Back in June Google launched the local carousel.  It had the internet marketing industry and local SEO's all abuzz for a few weeks, but then the hype more or less died down.  During that time people were talking a lot about changes to local layout, changes to reviews, and the possible decline in clickthroughs to a company's local page.  That said, one of the things I haven't seen a lot of talk about is the impact of the local carousel on reputation management.
The Two Click Query
One of the biggest changes with the local carousel, is the new two click query.  Previously when you searched for a local business and clicked on their listing you would either wind up on the business website or their local Google listing.  Now, clicking on a local listing will trigger a second query using the business name and the location (e.g. "Yummy Chinese Food Your Town, USA.)  So now, rather than seeing your business information and website for a query like "Chinese Restaurant," viewers are taken to a page of search results all about your specific business.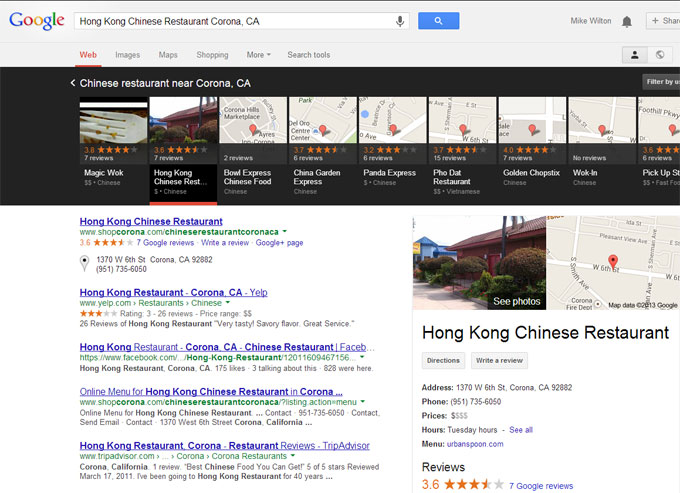 As you can see in the example above, these sorts of queries generate not only information from your local listing, but also information from a myriad of other sites like Yelp, Facebook, and various other local portals and review sites.  In the past many businesses only worried about how they appeared for their top local search queries, but now more businesses are going to have to focus on how they appear for localized branded queries as well.
Local Reputation Management
Reputation management has always been important when it comes to running a business, you need to be able to control and respond to what is being said about your business and brand whenever possible, but with the introduction of the two click query, users using the local carousel to interact with your business are going to see not only your Google listing reputation but the overall reputation of your business online.
This means that even if you've managed to rack up a decent number of positive reviews in Google they are still going to be exposed to the various other websites that feature or talk about your business.  Have your Yelp customers given you scathing reviews? Chances are they are going to show up on the second query.  Has someone dedicated an entire website to how much your business sucks and how much you wronged them? Chances are if they did enough to use your brand and location in the content it's going to show up in that second query.
Own Your Local Search Presence
If you're not already now is the time to ensure that you are owning and monitoring your local search presence.  That means you need to make sure your business is claimed and optimized in some, if not all, of the local business and review sites that are pertinent to your niche.
If you're not sure where to start, run a query like in the example above and see what websites show up for your business. Claim and complete any of the listings out there for your business that you're currently not managing.  If you want to take it a step further and do some deep diving into local citation building, take a look at my Ultimate List of Local Citation Sites I did for Search News Central, though its a couple of years old, most of the websites are still in operation and are vital to a local search presence.  If you can't tackle something that huge, then at least go after the sites that make up the local search ecosystem, as those sites will most likely be the most common sites found with a branded query.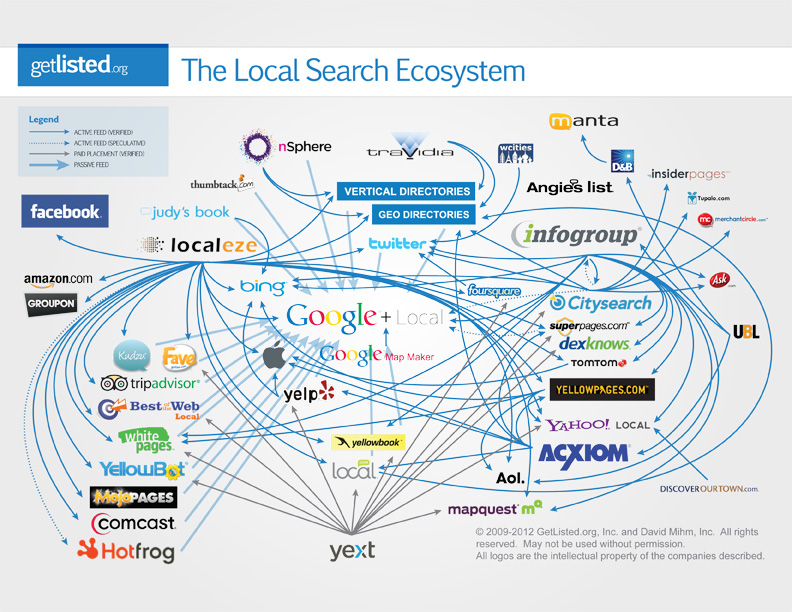 If you're not already monitoring your reputation online now is a good time to start.  Engage with reviewers where you can, and do your best to try and make the situation right if someone has a complaint.  Oftentimes people post a complaint online simply because they want to be heard.  If you take the time to hear them out and try and make the situation right you may be able to turn an angry customer into a lifelong customer.  Best of all, if you can make things right and regain the customer's confidence you can always ask them to update to the review.
How has your business weathered since the recent local carousel update? Does your branded local search results page look decent, or do you have some work to do?