Why Raven Tools Still Matters In Spite of Removing Rankings Data
Why Raven Tools Still Matters In Spite of Removing Rankings Data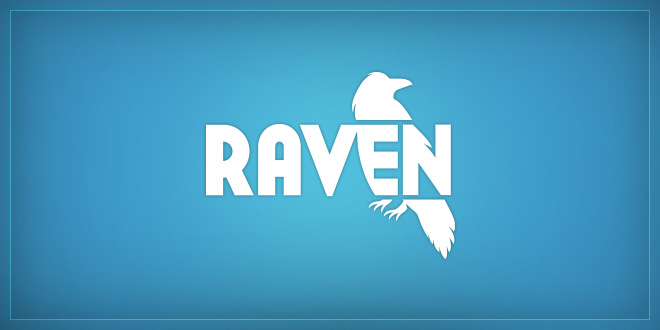 I've been a Raven Tools user for almost as long as I have been in the field of internet marketing.  I still remember being introduced to Raven Tools via a phone demo with Jon Henshaw and I remember receiving my first Raven Tools t-shirt for simply tweeting at Jon Henshaw that I wanted one.  Needless to say Raven Tools and I have some history.
But there's a reason Raven Tools and I have a history.  It's not because I own a different Raven t-shirt for every day of the week, or the fact that Taylor Pratt was kind enough to interview me on the Raven Tools blog a couple years ago, or the fact I know I'll always have a place to hang during downtime at a conference.  We have a history because of the people and the service behind the toolset.  From day one, Raven has been made up of a group of people who actually care about their customers and their industry.  Never have I gone ignored when I had a problem or suggestion for Raven Tools.  They have always supported me, and I have always supported them both in praise and in recommendations.
On Friday Raven announced the removal of their SERP tracker tool and unfortunately they were met with pretty harsh backlash.  Sadly it seemed to bring out the worst in people, as though Raven Tools was intentionally trying to make the lives of SEO's more difficult  Strangely, even in 2012 we still have a ton of SEO's living and dying by ranking reports alone.
I have so much rage for @raventools for ditching their SERP tracker and hurting my business. What a horrible business decision.

— Stephanie Ann.(@scoccaro) December 10, 2012
This was clear not only from the backlash, but also from the number of rank checking tools that bombarded users over the weekend offering special discounts.
@mwilton13 Try RankWatch.comfor RankTracking, 20% discount to raven customers, Awesome Features: rankwatch.com/blog/raven-use…

— RankWatch (@RankWatch) December 8, 2012
As people threaten to leave for other providers because rankings were the only tool they used, I can't help but think about all they are sacrificing.  Raven Tools is so much more than "a ranking tool."  Raven tools is a comprehensive internet marketing suite that features tools to aid in analytics analysis, link building, content marketing, social media and so much more.  But more than that, I'd be surprised if you could find another group of people behind a product that are as hard working, caring, and passionate about what they do.  I doubt any provider out there offers the same level of service Raven has for all these years.
That said, with so many people focusing on just the rankings portion of Raven, I challenge Raven to make education on how to effectively use their remaining tools to make smart internet marketing decisions part of their 2013 content strategy. Clearly their client base doesn't recognize what they have in their arsenal.
Did I use Raven's SERP tracker? Absolutely.  I work in plastic surgery internet marketing where rankings and vanity are almost all that matter, but over the last year or so I have focused my efforts on educating clients and our sales force on the importance of other metrics such as organic search traffic growth, and conversion.  It's this communication that I am hoping will help make the transition easier in the coming year.  Rankings are dying metric and have been for sometime.  Localization, personalization, and the like have made them much less reliable as Chris Countey illustrated in his Raven Tools post.  For those of you kicking and screaming about losing your precious SERP reports, I would encourage you to take this opportunity to learn, grown and embrace a life without SERP reporting.  Can you prove your value without it?  If not, you might want to rethink your career.
On January 3 I'll still be a Raven Tools user and I hope to be for years to come, because I know at the end of the day what matters most to me and my career is the success of my clients and Raven Tools as a whole helps me achieve that success, not just a monthly rankings report.