The Best of 2012: My Top 12 Posts from Around the Web
The Best of 2012: My Top 12 Posts from Around the Web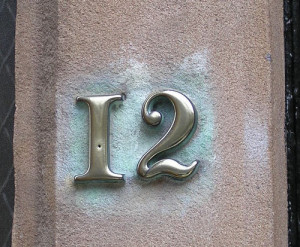 2012 has been an interesting year for Internet marketing.  Facebook got a facelift, Google Places got plussed, Pandas and Penguins continue to run rampant, things got Pinteresting on Pinterest, and everyone is a kick ass photographer thanks to instagram.  Needless to say there has been a lot to keep up with.
If you're a regular reader of the blog or you follow me on the slew of social networks I keep up on, you know I do a lot of writing on all things internet marketing.  And while it may seem as if my writing here is limited, I can assure you I'm constantly writing as a regular contributor to the Plastic Surgery Studios blog, Search News Central, and Search Engine People.  And because my content can be found at all corners of the web I figured I would do my part to do a year end roundup to showcase some of the top pieces from 2012 that you may have missed.
The Top 10 Plastic Surgery Social Media Influencers According To Klout: My first intentional piece of ego bait worked like a charm and drew a ton of attention from not only the doctors mentioned, but a number of their peers as well.  A year old now and the piece surprisingly still earns a ton of traffic depsite the fact many people no longer give much clout to Klout.
6 Unique & Inspiring Ways To Use Pinterest In the Field of Healthcare:  Let's face it, Pinterest has been a force to be reckoned with in 2012.  With huge growth, and massive adoption from businesses large and small it has quickly risen to social network stardom, but as with anything many businesses were uncertain what to do once they staked their claim on the network.  In this piece I explored how early adopters in the medical community were effectively utilizing Pinterest to build community and raise awareness about their business.
How To Convert Your Pinterest User Account to a Business Account:  One of the bigger changes to Pinterest this year, Pinterest finally started to show some love for business users and surprisingly made the transition pretty seamless.  That said, I did my part to explain in step-by-step instructions how users can convert their user profiles into business accounts quickly and easily.
Digging Up Local SEO Keyword Gold with the Google Places Dashboard and Analytics:  There are a slew of keyword research tools on the market that all do a pretty solid job of helping you understand what users are looking for on a large scale, but if you want to drill it down locally you usually wind up empty handed. In this post I explored how you can easily identify local keyword opportunities from your Google Places and Analytics dashboards.
Ian Lurie: A Day in the Life:  This post surprisingly didn't do as well as I had hoped, which leads me to believe that maybe I am the only person in the internet marketing realm that finds SEO's wittiest CEO that amusing.  Whether you are familiar with the Portent CEO or not, the post is worth the read for insight on time management and balancing work and life.
5 Reasons Your Infographic Sucks:  While many believe that infographics have seen their 15 minutes of fame and are on their way out, I believe good infographics still have a place on the web.  With that said, I mapped out five things to avoid when creating your next infographic.
Stop Using Pinterest for SEO and Start Optimizing for Pinterest Search:  Earlier this year everyone was talking about the SEO benefits of Pinterest.  As usual people wanted to use and abuse the system to help their site rank for some holy grail money term that meant the world to them.  In this post I explain why the bigger picture is optimizing for Pinterest itself and the Pinterest search experience.
Life of a Liveblogging Rock Star: An Interview with Virginia Nussey:  If you're not familiar with the name Virginia Nussey, then you are making me feel old in SEO years.  Virginia has been a member of the Bruce Clay Inc family for a number of years and is regularly liveblogging the top industry conferences. In my interview Virginia talks to me about what conferences are like now compared to the past, her advice on going solo as a writer, and what its like liveblogging so many conferences each year.
The Ugly State of Google SERPs: Rich Snippet Abuse: This was a very controversial piece, mostly because it was attacking the grey areas of Google's guidelines on using semantic markup and how easily they can be manipulated.  The post itself got a number of comments, as did my follow up post, and a forum discussion which outed the website in question that I had originally blurred out.  In the end, its still a grey area since there are no guidelines spelled out against it, though I still believe my stance on the matter is built upon pretty strong inference.
Why Customer Service Should Be At the Core of Every Social Media Strategy:  My first guest post at the Bruce Clay Inc blog explores why businesses should be factoring in customer service as a core goal of any social media effort.  These days customers expect you there and if all you're doing is using it as a broadcasting channel it's bound to come back and bite you.
Local Search Optimization, Google+ Local, and the Future of Local Search: AAFPRS Fall Meeting 2012 Presentation:  My first major speaking engagement tackled one of my favorite topics; local search.  In September I took a trip to Washington DC to discuss the ever changing local search climate with members of the American Academy of Facial Plastic and Reconstructive Surgery.  The talk was well received and this post was a recap of my presentation along with slides.
Three Steps To Social Media Lead Generation:  Also listed in Ruud Hein's curated knowledge post, this article dives into generating leads from social media without using it simply as a broadcast channel.  As we move forward marketing is going to become less and less about interruption and more about being genuinely helpful and a part of people's lives.  This post is a primer for getting you into that mindset.  As Avinash Kaushik put it during his keynote at SES San Francisco this year, answer the question "How are you improving my life?"
2012 has been a journey, but 2013 is sure to be full of just as many surprises.  I appreciate all of you taking the time to read my ramblings both here and through various social channels and I look forward to providing you with new and exciting content in the year to come.  If there are any topics you'd like to see me cover specifically, feel free to drop me a note in the comments below!