Google's At A Glance Snippets Now Show the Ugly Truth About Your Business
February 27th, 2014 by
Mike
Last week Google announced the global rollout of the new Google Maps layout.  The new layout, which many of us began using as a preview last May is much different than the traditional maps view many local businesses were used to.  Unlike the previous maps layout the emphasis is on the locations on the map and not the business listings that used to appear on the left.  For many local businesses that were less visible in the past this is a blessing, but what many businesses are learning is its also a curse.
Along with the new maps layout is the now more prominent at a glance snippets.  In the past these snippets would merely list words associated with your business, and in most cases these were pretty focused to what your business offered.  However, as Google's methods for harvesting data get better and dive deeper many businesses are starting to see something more than their services.  They are seeing things that reflect their quality of service as well.
Last week while talking about the rollout of the new maps, a colleague of mine sent me the following result.  You'll notice that Google not only associates MacMall with the macbook, but more prominently "horible customer service."  Pretty painful to have on the map next to your business name if someone is doing research on where to buy their next Apple product.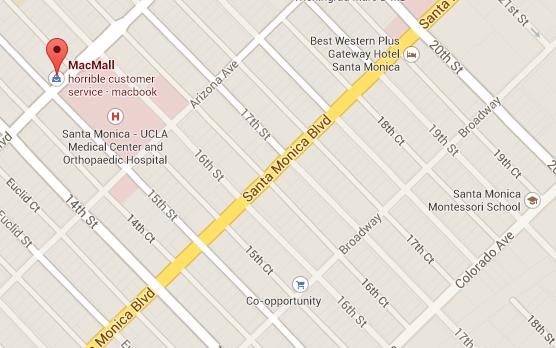 However MacMall isn't the only victim of this.  Just today David Oremland posted the below image on Google+.  As you can see, not only is this particular BART station centrally located, but it's known for its homeless people.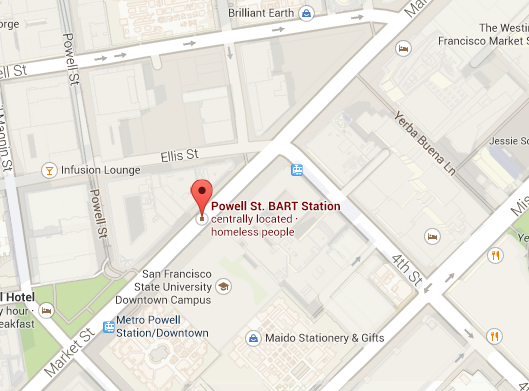 When it comes to Google Maps and local in general, I have talked a lot over the years about just how crucial reputation management is.  The only way Google's algorithm is going to pick up on stuff like this, is if there are enough people talking about these things in regards to your business.
Looking at this as an outsider, these can be a bit amusing.  But as a business owner this is terrifying.  No longer does a person need to click through and see your reviews to understand the sentiment people have about your business.  If it's bad enough, it will be right there below your business name for all to see.
This is a short post, but I wanted to illustrate just how important reputation management can be, especially in the new Google Maps.  If you're still not taking your online reputation seriously, and aren't doing your part to make changes to improve these concerns within your business, let this be an eye opener for you.  These are just a couple of examples, but there are hundreds, if not thousands out there.  If you want to have some real fun, head over to the new maps and type in Walmart and then just browse the U.S. fun little snippets like "horrible service," "white trash," and other choice words pepper the map.
More about: google maps