Blog Post Ideas In Unlikely Places
Blog Post Ideas In Unlikely Places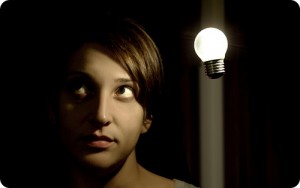 If you've followed my blogging for any amount of time, here or at any of the 3 other websites I manage you'll know that consistency is a problem for me. It's not that I'm not dedicated or I don't have time to write, it's that I have trouble establishing topics. More times than not, because of my schedule, some other blogger beats me to the punch, or I simply can't find inspiration, hence my 500+ Blog Topics post last year. However, what I am finding is that oftentimes blog topics appear in unexpected places when we're not looking for them.
Newsletters
We all have interests outside of our work. One interest I am particularly passionate about is music. A few months back I was reading an e-newsletter from CMT and saw a short bit on a music video by Colt Ford that parodied the movie Twilight. In this moment I was doing nothing more than reading for pleasure, but in the end I had fodder for a blog post that wound up being fairly popular on a Twilight blog I help manage. This particular situation was also inspiration for this post.
Magazines & Newspapers
Though many believe print media is a dying breed, most of us still read magazines or newspapers; in line at the grocery store, in the waiting room at the doctor, or through subscriptions to our home or office. Print media is a great place to find ideas for blog posts. First, in many cases print articles are not duplicated online, which allows you to talk about an article that an online audience may not have read. Second you can report on the article and site it as a resource. Many trade publications post statistics or data that you may be able to discuss on your blog and site the print content as your source. Dying or not, magazines and other print sources can often feed a strong blog post.
Television & Radio
Another dying breed thanks to streaming video and the DVR, television and radio can offer a lot of great opportunities or inspiration, especially news casts. If you watch local news or listen to local radio keep your ears peeled for any information that may be useful to discuss or share in a blog post or even social media update. Again, this information is only being fed to a select audience and your insight or recap can capture additional audiences.
As a blogger you are surrounded by blog post ideas, being conscious of potential blog post opportunities when going about your daily life can be fruitful when it comes time to brainstorm that next blog topic.