Google Places: A Blessing and a Curse for Small Businesses
February 1st, 2011 by
Mike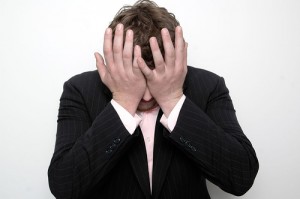 Since the integration of Google Places search last October, the local search space has become a hot topic among internet marketers and small businessesalike. The need for a claimed, well optimized Google Places listing has never been more crucial, and yet at the same time it is perhaps at its most confusing and difficult state.
In late November I shared some information about Google Places sending review requests via email to small businesses. In many instances it was inconsistencies with address format, but often times it was business names and other quality guideline recommendations.  However the emails seemed short lived, and as quickly as we saw these emails they seemed to disappear.
Earlier this month a client's listing went missing from Google Places. There was no warning, no email, the listing just vanished. When we logged in to the Google Places account we were greeted with a message that said the listings were disable due to quality guideline violations.  There was no explanation as to what was in violation and we were forced to guess what might be wrong and then submit a reconsideration request.
(Note: If this happens to you make sure you click on the request review link in the upper part of your dashboard, updating the listing and saving it does not submit the reconsideration request.)
After 2 weeks we received an email from the Google Places team that stated the following:
"Hello, Thank you for requesting a review of your rejected listing(s). Upon further review, we've found that your listing(s) complies with our Google Places quality guidelines. Your listing is now active and eligible to show for searches on Google. Cheers, The Google Places Team"
There were two problems with this email. First, it didn't reference which Places listing was now active. In this particular instance both locations for this businesses had been deactivated by Google for a violation. Second, neither of the listings were actually active.
We received the email last Friday and as of the time of this writing both listings are listed as "Pending Review" in the Google Places dashboard and neither can be found via search. Then to add insult to injury, Google took it upon itself to generate a new listing for the business using aggregated content within 24 hours of the claimed listing being taken down. Meaning that as soon as this mess is sorted out, we are going to have to go in and clean up at least one duplicate listing generated by Google.
While the integration of Google Places into organic search results has been a blessing for a number of clients and the local search space as a whole, it would appear that Google took this leap prematurely.  Places adds some significant ranking factors to the local search space, and yet the infrastructure that supports it is in chaos leaving many small businesses and internet marketers wondering what to do and where to turn. It would seem in its current state a business would be best to list its information as cut and dry as possible without any sort of content that could be misconstrued as manipulation.
What are your experiences with Google Places as of late? Have you had a similar experience? I'd love to hear what other internet marketers are business owners are experiencing.
More about: google places